Home elevators up until recently were taken as a luxury item to install at your home, but more and more people are considering home elevators as a legit practical solution to circumvent mobility issues in one's homes. Over the past decade or so home elevators have become a commonplace within civil structures and are being regarded as a very useful addition nowadays. Because having a home elevator in a residential structure grants anyone access, even those who are afflicted by mobility issues, this acts as a great asset that increases the value of that building exponentially.
The current real estate market gives more emphasis to properties that can cater to any buyer. If the client is looking for either a commercial structure or a residential structure, having an elevator within the structure can make that building fit into any requirement.
Integrating elements such as home elevators to old houses have extended the age demographic of people who can live in them up to 70years of age. Because of this reason people who were looking at retirement have begun to consider houses with home elevators as a more attractive residential investment in their later days. This why the home elevator has been losing its image as just a luxury item.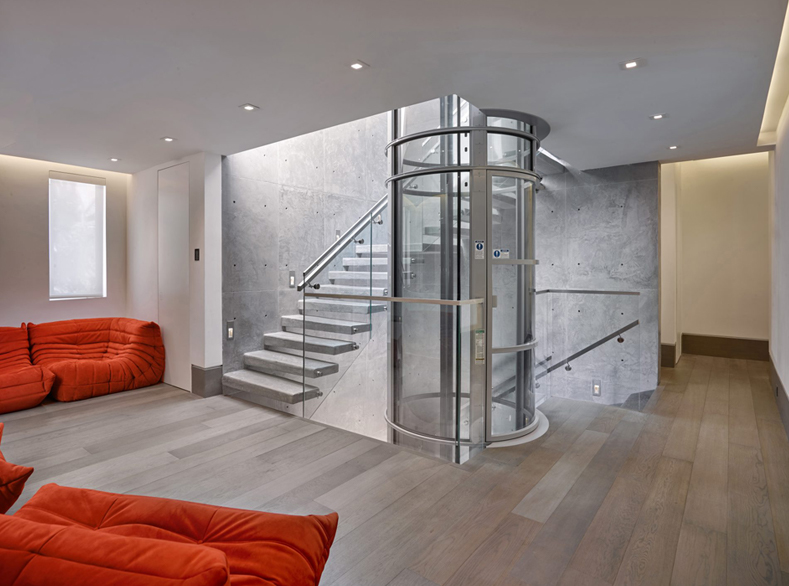 Even to this day, a majority of the public have the mindset that home elevators are a luxury item that is only included in High-end private homes, penthouses, Bungalows, and Villas. And these are usually marketed as high-end luxury investments as well by many property developers, they figure that this will increase the property value and increase the resale value of the residence as well. The best example for this is the value of top floor apartments or flats in residential buildings. During the late 90s, these properties were very cheap because of the difficulty in accessing them. But currently, with the introduction of home elevators and the ease of access they grant, the prices of such properties have skyrocketed.
The biggest advantage that home elevators have given is the ease of access to people with mobility issues. Usually, elderly people or people with disabilities have had a really hard time accessing the higher floors of their own homes. Home elevators have now become the savior of these people.
When installing a home elevator you should be very mindful about who you are awarding the project to and what elevator you will be installing. Sure, the elevator will give you great benefits but if not of good quality and not installed properly, a malfunction or accident could cause you great bodily harm. Make sure that the elevator manufacturers adhere to the proper safety standards for their products. Also, look at the track record of the parties involved with the installation; see if they have good reviews. Make your final decision only if you are fully satisfied with what you are getting is the best deal out there. Having a home elevator will make any structure increase in value and reputation and will be quite a worthwhile investment in current times.